February 12, 2019
The Many Benefits of French Green Clay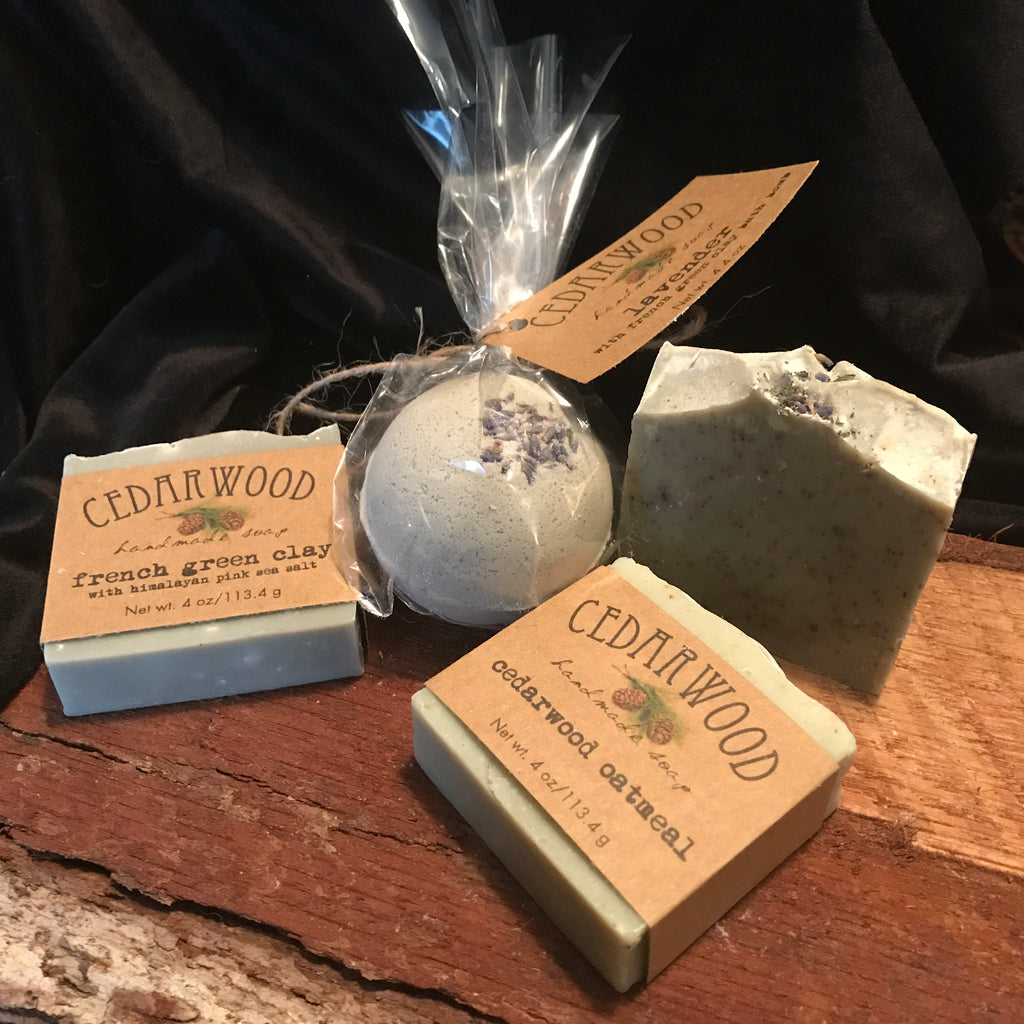 You may have noticed that several of our soaps are made with French Green Clay including our French Green Clay with Himalayan Pink Sea Salt, Cedarwood Oatmeal and our Lavender Sage soap. We even offer a Lavender French Green Clay bath bomb. We do this for the very lovely color it provides and, more importantly, for the many more benefits it provides for your skin.
Illite (the proper name), also known as Sea Clay, is a type of highly absorbent mineral clay. This makes French Green Clay great for your skin as it helps absorb impurities from your skin's cells, tighten pores, exfoliate dead skin cells and has been shown to help with healing acne. It's great for normal to oily skin (especially those prone to acne or breakouts) and is rich in minerals to help nourish your skin.
Experience for yourself the benefits of French Green Clay. Visit cedarwoodsoap.com/products to check out any of these lovely soaps and bath bombs or just click on the name links above.
Subscribe to my blog's RSS feed using https://cedarwoodsoap.com/blogs/soap-shavings.atom
(Disclaimer: Regulations set forth by the FDA prohibit bath and body companies from making health-related claims about beauty products. I am not a medical or healthcare professional and do not claim that the use of my products may have a positive effect on pre-existing physical and/or mental health conditions. The information in my listings pertains to the properties of specific ingredients used in the product.)