February 06, 2020
Help a great cause with our Limited Edition PAWS-itively Sweet Honey Cinnamon lip balm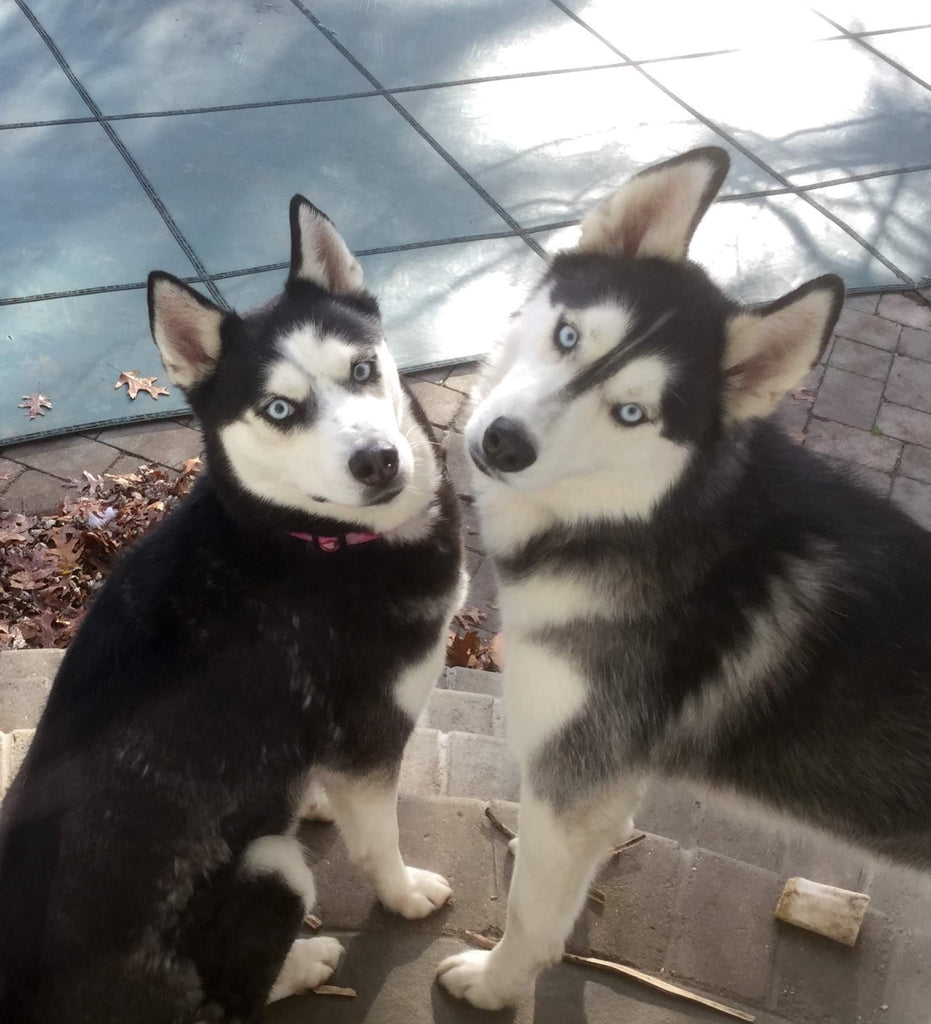 Back by popular demand and with another yummy flavor!

Last year we did a very successful fundraiser for the Northern Exposure Siberian Husky Rescue with our Husky Kisses Lime Coconut lip balm. This year we've decided to do it again and have created what we think will be another very popular scent with our Limited Edition PAWS-itively Sweet Honey Cinnamon lip balm. 
If you are not familiar with last year's fundraiser or NESHW, here's how the idea was born. A friend of mine, who I have known for over 30 years, reached out to me on Facebook and asked if I would be willing to donate in some form to a group with which she is very involved ~ Northern Exposure Siberian Husky Rescue. Well, if you know me, you know I have a soft spot for animals (especially for our German Shepherd Bella). So we brainstormed and came up with our original Husky Kisses lip balm and, with your help, were able to donate almost $700 to NESHW!
Here's a little information about Northern Exposure Siberian Husky Rescue ...

Northern Exposure Siberian Husky Rescue is a non-profit group of Siberian Husky owners. Their members and volunteers are located in NJ, PA and MD and bring a wealth of experience in raising, training, homing, fostering, rescuing, and saving Siberian Huskies. They care for huskies that have either been abandoned on the street or in shelters, who are at risk on Craig's List or are surrendered to them by their owners. Many of the dogs have been abused and/or neglected or have owners who are unable or unwilling to provide them with the care, love or lifestyle they need.
The goal of Northern Exposure Siberian Husky Rescue is to find appropriate, permanent homes for these dogs, promote their health and well-being, and educate the public about these wonderful dogs.
This breed is an active and intelligent working breed. If these dogs are not given proper care and exercise, or if left to their own devices, they can become destructive. Unfortunately, this is not a good fit for every family and the need for a rescue was born.
In addition, Siberian Huskies are accomplished escape artists. Without a safe and secure environment and an experienced family these dogs can escape. This creates a lot of Siberians as strays in shelters. However, when placed in the right home, with training and support, these dogs are loyal, loving, affectionate, funny and intelligent family members.
Winter's Story...

Winter is a one year old Siberian Husky who was abandoned by his family. Winter developed Uveitis and Glaucoma, which resulted in complete loss of vision in both eyes and caused extreme pain. Instead of getting him medical attention, his family dumped him in a shelter where he was on the euthanasia list until Northern Exposure Siberian Husky Rescue stepped in to save him. They had hoped to manage his condition through drops and medication but he was in too much pain for these treatments to be effective. Therefore, in February 2019, the more humane course of treatment was for Winter to undergo surgery to remove both of his eyes. While this may sound severe, this procedure alleviated his pain and will allow him to enjoy a long, healthy and pain-free life.
Imagine losing your home, your family and your vision all at once ... not only was Winter in the dark literally and figuratively about where he was and why he was there but he was also in pain. As heartbreaking as this was, Winter was brave and strong and has quickly adapted to his new condition. Within a week of surgery he was recovering and learning how to maneuver through the use of his other senses. He is currently living in a foster home until he is ready to be available for adoption. He is curious and playful and very affectionate. He has not lost his ability to trust and love humans and is a happy, young husky.
Winter, and all of their dogs, receive the veterinary care they need, along with healthy food, preventative medication (heartworm/flea/tick), grooming, and love. Given that they are a non-profit organization that is run by volunteers they are dependent upon donations to continue to help dogs like Winter.
How you can help...
These PAWS-itively Sweet lip balms are available for a limited time only and half of the purchase price will be donated to help Winter and other dogs like him being cared for by the wonderful people at Northern Exposure Siberian Husky Rescue.
Buy yours today by clicking here.